ANNOUNCEMENTS
Recipient of the 2017 Scholarship from the Speedway High School 'Class of '64' was Abby Thomas. A short bio of Abby follows: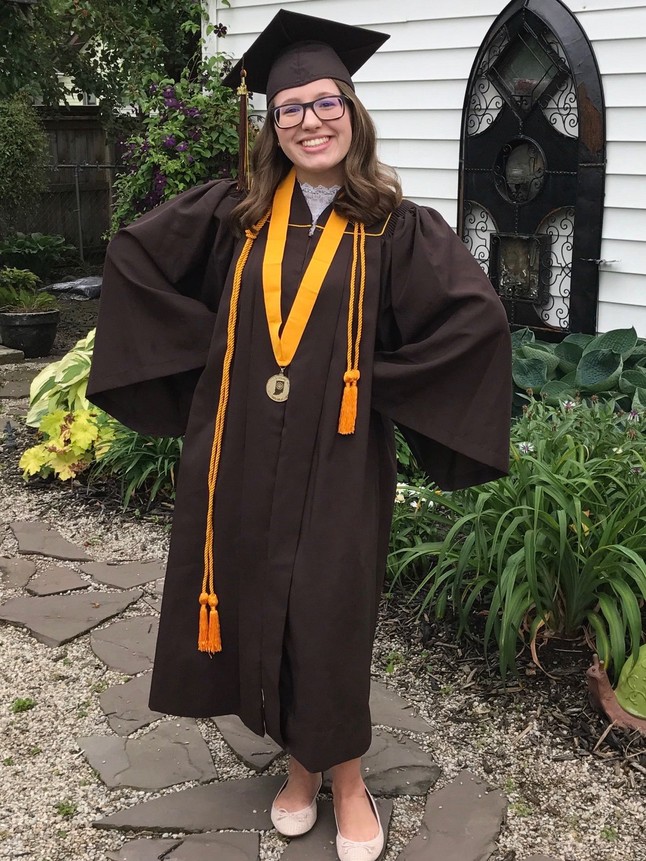 As a recent graduate of the class of 2017 at Speedway High School I will be going into IUPUI as a freshman. I look to eventually have a career in a museum somewhere (preferably involving racing or music history).
The Class of 1964 scholarship means a great deal to me, as every penny intended to be an investment into my future helps me get one step closer to my goals as an educated, working adult. This scholarship aided in putting me right over the edge for my first year tuition to be paid for and for that I am immensely grateful. Thank you to each and every person involved in this scholarship. I appreciate the time and effort involved in putting together this program and I hope that future recipients feel as much gratitude as I do.
​Abby Thomas

Thank you to the 'Class of '64' members who contributed to this ongoing scholarship project that we have been able to give annually. Abby is well liked in the community of Speedway and we wish her well.
Speedway High School Song
Speedway, our dear old Speedway, Oh, Speedway, we're all for you! We will fight for the Brown and Gold And the glory of our dear school. Never daunted, we shall never falter; Through the battle, we're tried and true. Oh, Speedway, our dear old Speedway, Oh, Speedway, we're all for you!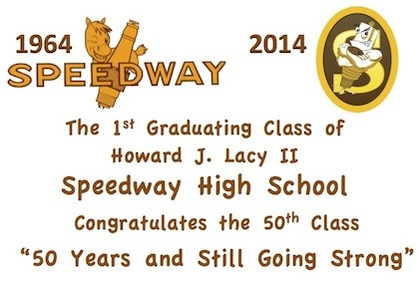 This is the 1/2 page paid Ad which will appear in the Class of 2014 Yearbook.


Watch this video and get fired up about attending our 50th Class Reunion.